Hotel Pierre (Milano center) special offer – LAMIERA 2022
LAMIERA 2022 10% booking discount.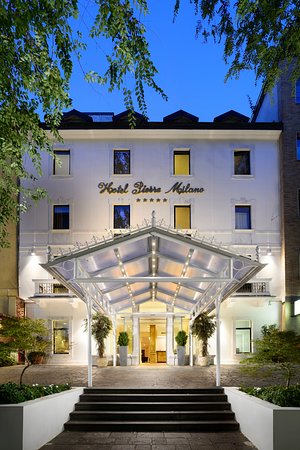 A vibrant mixture of history and current events, in the centre of Milan reflects the spirit of the city. In the heart of one of the most exclusive districts, with its majestic architecture of the Cathedral and the cultural tradition of the Theatre on the Staircase, the antique shops and sophisticated restaurants, the hotel's location is of an unparalleled distinction.
Luxurious and intimate, the Hotel Pierre Milan gives one an atmosphere of refined elegance the type appreciated by discerning travellers.
SERVICES
Connection to Wi-Fi in all rooms, complimentary
Direct Telephone
Satellite TV and Sky Full channel
Living area with sofa and desk (Suites)
Electronic safe
Individual temperature control
Check –in 14.00
Check-out 12.00
Hotel Pierre Milano
City Center – Free WI-FI
Via De Amicis, 32 – 20123 – Milano
Tel: +39.02.72000581 – [email protected]